SSR Supplier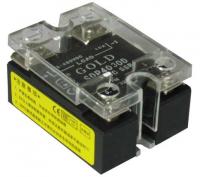 SSR Supplier
Product ID: SDP4030D
Gold is a reputed
SSR supplier
and manufacturer in China. The supplier is specialized in the research and production of high quality Solid State Relays for ten years, owning reputation from customers all over the world.
For many years, Gold has been devoted itself to the field of solid state relay manufacturing. Hence, with great profession and years of experience, the SSR supplier is confident in providing quality products to the market. Our products are now with UL, CE & RoHS certifications, which prove our efforts. To bring more and better products that beyond customers' expectation, Gold pushes itself to do better and better.
If you would like to know more about Gold and Gold's products, please feel free to send your inquiry to us any time. As a professional SSR supplier, we also offer the most competitive price for you. Helping you is our greatest pleasure!
» Specifications:
Load voltage: 12-660VDC
Max Load Current:2A-60A
Isolation between In& Out: ≥1500V
Isolation to case: ≥2000V
Control Voltage: 3-15VDC
Control Current:2mA-30mA
Turn-on Voltage:≤1.3V
Off-state Leakage:≤0.05mA
Max On or Off Time:≤0.1ms
Status indicator: none
Operating Temperature:-40~80°C
» Order Information:
Minimum Order: Negotiable
Branded Product, Buyer's Label Offered
FOB: Shanghai