Heat Sink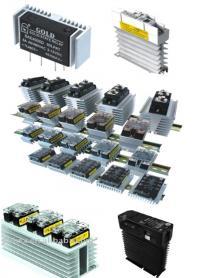 Product ID: Heat sink for SSR
Heat sink used for computer:
1. High performance and good price.
2. Passed ROHS and ISO certification.
3. Treatment: Black.

We have more than 10 years' experiences at heat sink as well as installation. Our company has developed a variety of high performance aluminum profile, heat sink, aluminum products and industrial profile.

» Specifications:
400mm Width/LengthAluminum Heatsink Extrusions
Aluminum Extrusion heatsinks
Aluninum Heatsink extrusions
Aluminum/copper Extrusion Heatsink
OEM Aluminium heatsink/aluminium extrusion
Materials of Heatsinks : brass/copper/aluminum
Processing of heatsinks: precison cutting, drilling, skiving, deburring, fine blanking, soldering/bonding, punching, stamping, milling, CNC machining, polishing
Surface treatments for heatsink: clear anodizing/2-step anodizing,powder coating, brushing; sand blasting; shot blasting; polishing; milling
Surface color for heatsinks: natrual, black, matt black, green, red, yellow, silver, white, blue and other surface colors upon request
The lengths, thickness and heights of material extrusion are various upon request
» Features:
High heat transfer rate
Outstanding cooling performance
Applications for heatsinks

For computer case cooling
Used in engine and automotive industry
Used for the cooling in industrial computers
Used for the cooling of pc enclosures
Used for the cooling of electronic components
the cooling of data automation devices, parts and accessories,
» Order Information:
Minimum Order: 10
Branded Product